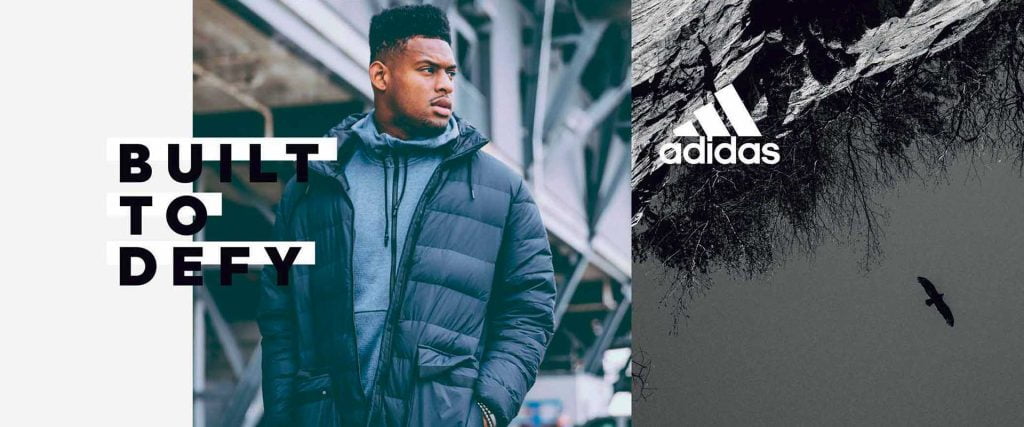 Delivering global campaigns for one of the world's top sports brands
Problem
Adidas was looking to enter the outdoor jacket market and needed a design agency partner to help create a strong worldwide campaign focused on digital marketing. The campaign, called 'Built To Defy', was intended to build on Adidas's reputation, global brand reach and impressive athlete portfolio to engage with customers interested in technical jackets for the fall season.
The 'Built To Defy' campaign required Mates Inc. to coordinate with multiple agency partners to deliver a wide range of marketing assets across a tight timeline. This presented several challenges, including the need to effectively manage project resources and ensure consistent messaging across all assets.
Insight
Mates firstly undertook research and analysis to understand the competitive landscape, target audience and key trends in the outdoor jacket market. We also analysed the strengths and weaknesses of Adidas's brand and athlete portfolio to identify opportunities for differentiation and engagement.
Based on that research and analysis, we developed a campaign concept and strategy that leveraged Adidas's brand and athlete portfolio to effectively engage with customers and drive sales. This included identifying specific marketing channels and agreed tactics to be used, including setting performance targets and a budget.
Mates then worked with the client to develop creative assets for the campaign, including visual elements such as logos, graphics and imagery, as well as messaging and copywriting.
Approach
Once the campaign assets were developed and approved, we worked with Adidas to implement the campaign across what we perceived and agreed to be the most effective marketing channels. This meant coordinating with agency partners, managing budgets and resources, and tracking and analysing campaign performance.
As the campaign progressed, Mates monitored performance data to identify areas for optimisation and refinement. This involved tweaking campaign assets, targeting or tactics in order to improve performance and meet or exceed the set performance targets.
Feedback
"Working with Jack and the team was a pleasure."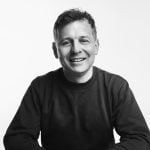 Stսart WeIIs
Global Brand Director, Adidas Outdoor
Impact
The campaign was a resounding success, exceeding all performance targets and delivering an impressive ROI.
Some key achievements were that the campaign generated over 1 million unique visitors to the landing page, and reached a total audience of 20 million through social media and email marketing. Visitors spent an average of 3 minutes on the landing page and the campaign generated over 50,000 social media likes, comments and shares. Critically the campaign resulted in a conversion rate of 15%, with over 10,000 customers making a purchase whilst on the landing page and in addition to these impressive results, the campaign also received widespread media coverage.
We believe that the success of the 'Built To Defy' campaign demonstrates our ability to deliver high-impact, results-driven campaigns for our clients.
Mates would love the opportunity to work with your company and help you achieve similar success.